Ryujinx
A powerful Nintendo Switch emulator for Mac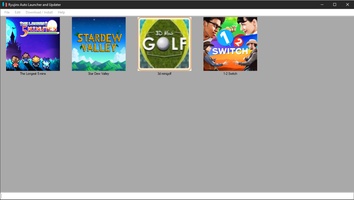 Ryujinx is an open source Nintendo Switch emulator for Mac that offers solid performance and precision when it comes to emulation, all on an intuitive and well-designed interface. The emulator is programmed in C#, thanks to which it's also compatible with other operating systems like Windows and Linux.
Running Ryujinx requires some steep specs, as is to be expected. No matter what, the performance of many games depends on compatibility more than anything else. Some games that seem much less demanding on paper run less smoothly than others that, at first glance, seem to require higher graphic capabilities. Luckily, on the official website, you can see a comprehensive compatibility list to get a better idea of what you need.
Before you play a Nintendo Switch game, it's important to check the emulator's official website for all the relevant information. Setting up games on Ryujinx isn't incredibly difficult, but it will take a little time. Luckily, thanks to its simple and elegant interface, the task isn't too complicated.
Ryujinx is a powerful and easy-to-use Nintendo Switch emulator with an absolutely amazing compatibility list. Thanks to this, you can play tons of popular Nintendo Switch games on your Mac.
↓ Read more